[ Challenges ] [ Sims 3 Stories ]
from The Sims Daily Forum
The Challenge
Your challenge, should you choose to accept it, is to make a Halloween/Spooky Day scene using one of the four prompts below:
Set up a scene from your favorite scary movie or story (not too gory, please - some of us have weak stomachs lol )
Set a table or decorate a room for a Halloween/Spooky Day party
Dress your Sims for a costume party/dress your Sim kids for trick-or-treating and have them pose for pics
Throw a Spooky Day party and take pictures of the festivities
And then of course, share your pictures here! (just no more than 10 in one post)
Our resident fairy (the one and only Jeromy Craig) who works at the very new Cemetery in Crescent Cove, decided to throw a Hallowe'en party.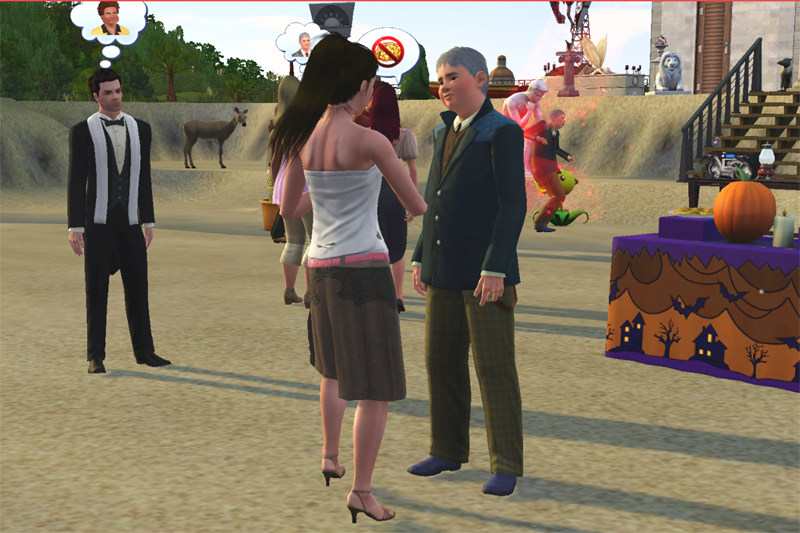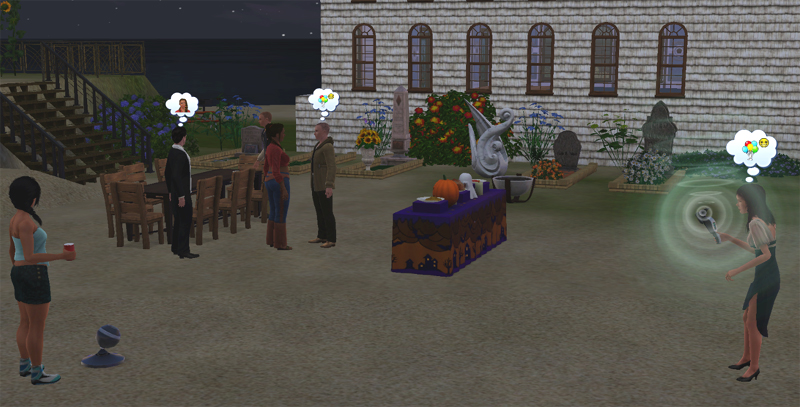 Quite a few of the residents of the district showed up, including our local Film Star, Zane Mistry.
And Sonia Buntocks, who decided to investigate the cemetery for ghosts. "There's got to be at least ONE here?"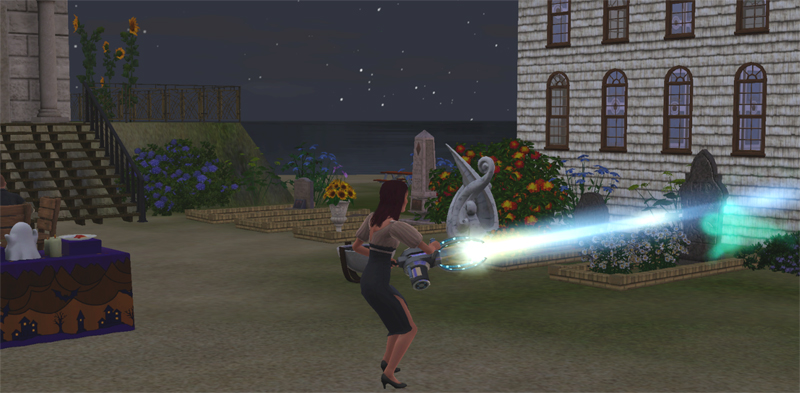 Sure enough.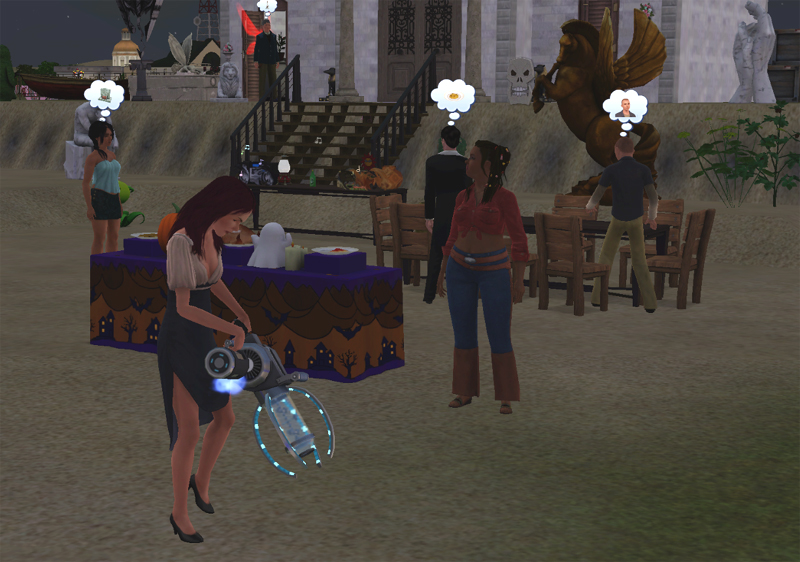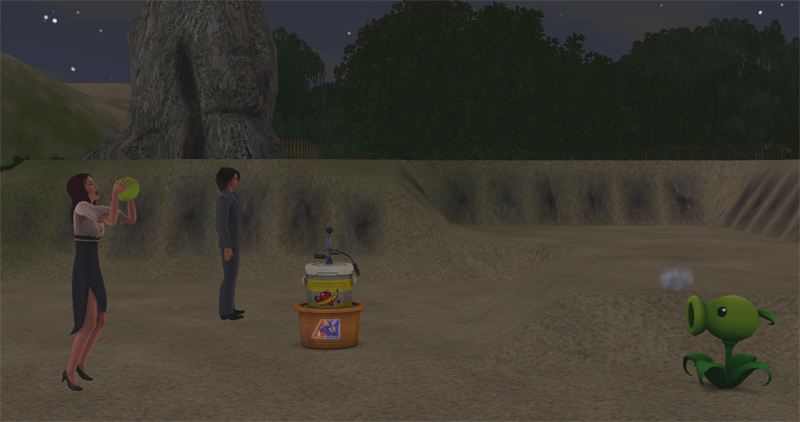 I didn't know this was possible!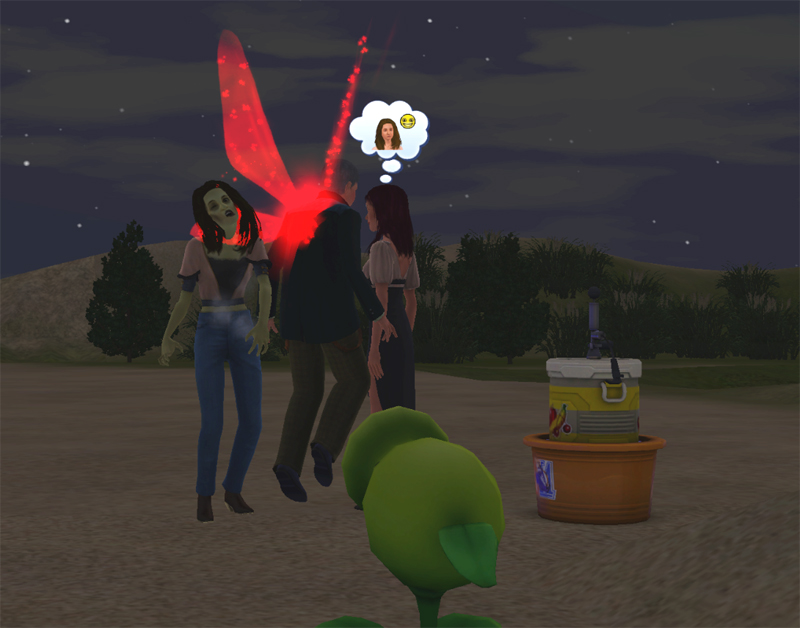 Around midnight, one zombie did choose to attend. For a moment Jezzer wondered whether he would meet the zombification fate as he had before.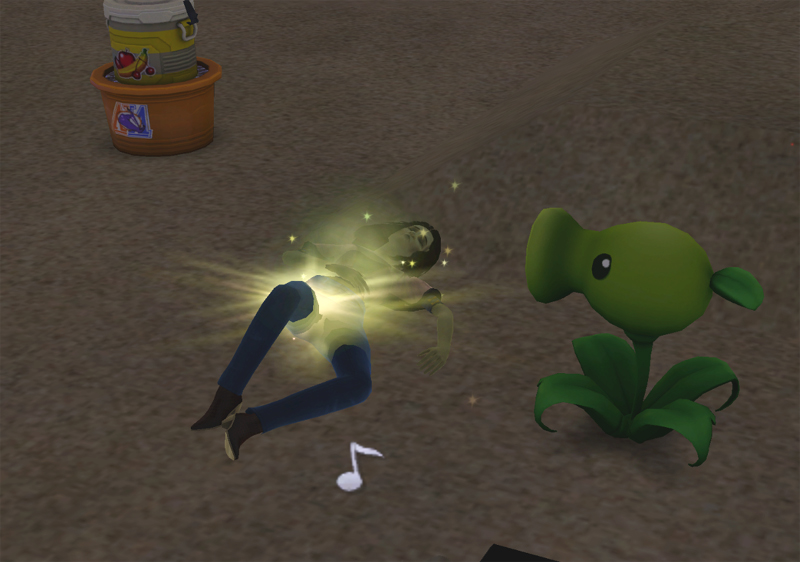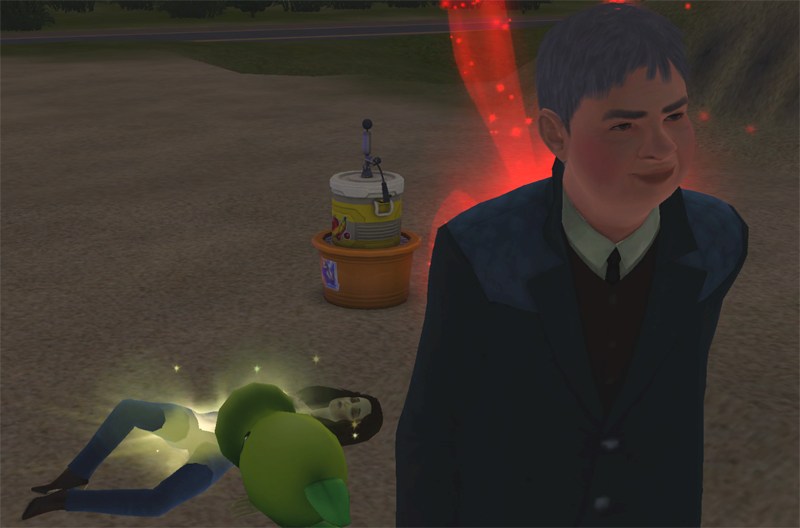 Victory!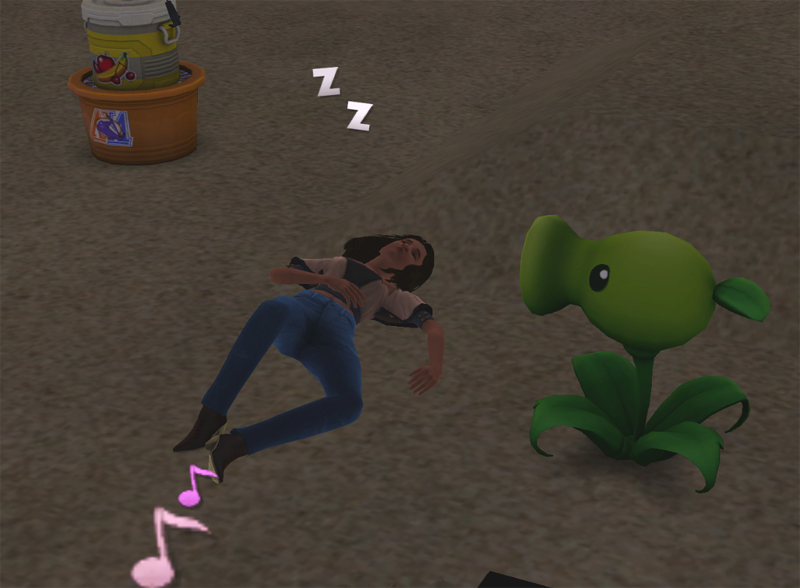 But was conquered by the Pea Shooter and then snoozed on the ground, to all intents and purposes simply drunk, and therefore not at all out of place in a party context.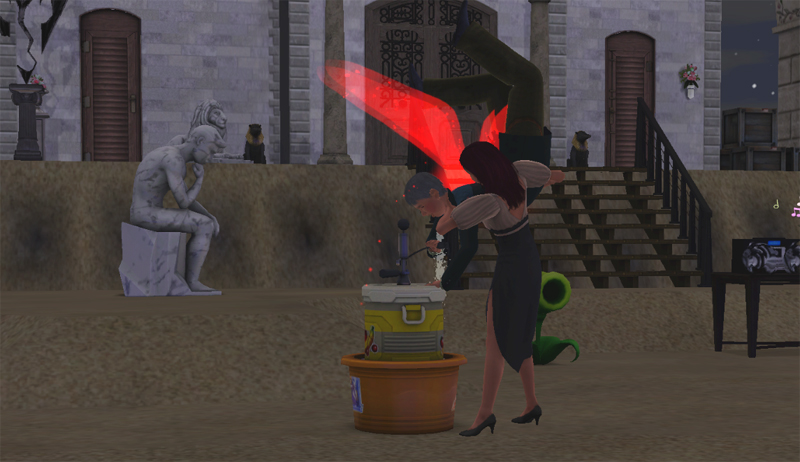 "Here's to your survival, Jeromy!"
Good job he has wings.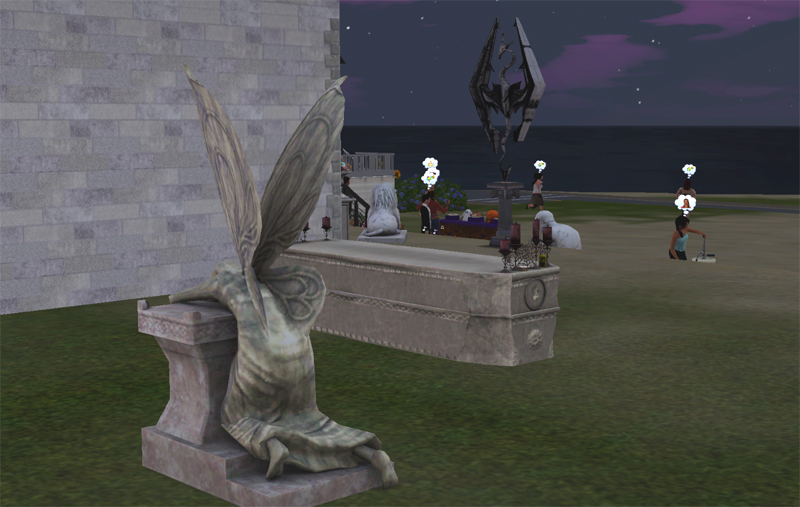 So many bad jokes even the angel is weeping.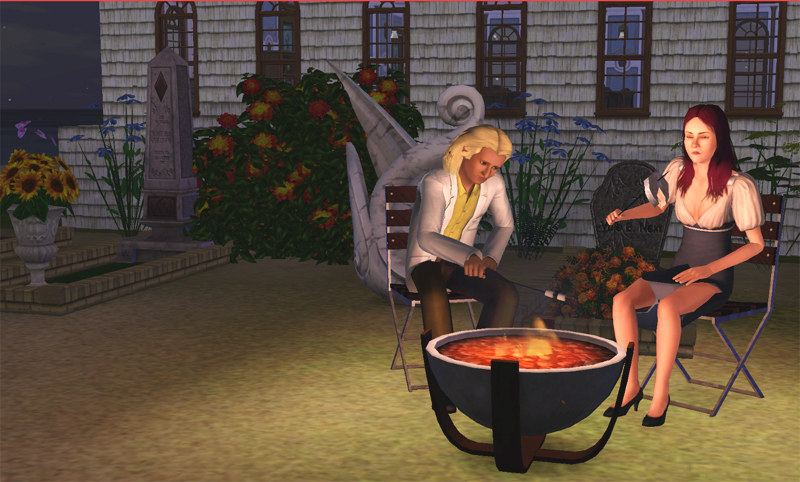 Sonia's hubby Antwain joined her at the tail end of the party for a roast goldfish, which apparently wasn't very fresh.
And a good time was had by all.
---
More of Jezzer's adventures in Crescent Cove
Sita October 31 2013