[ Stories ] [ The Pertwee Boys ] [ Two Babies! ] [ They're from Barcelona ] [ Morten's New Old House ] [ Barcelona 3 ] [ Angie alone ]
Autumn Update

John reached the top of the Magician career.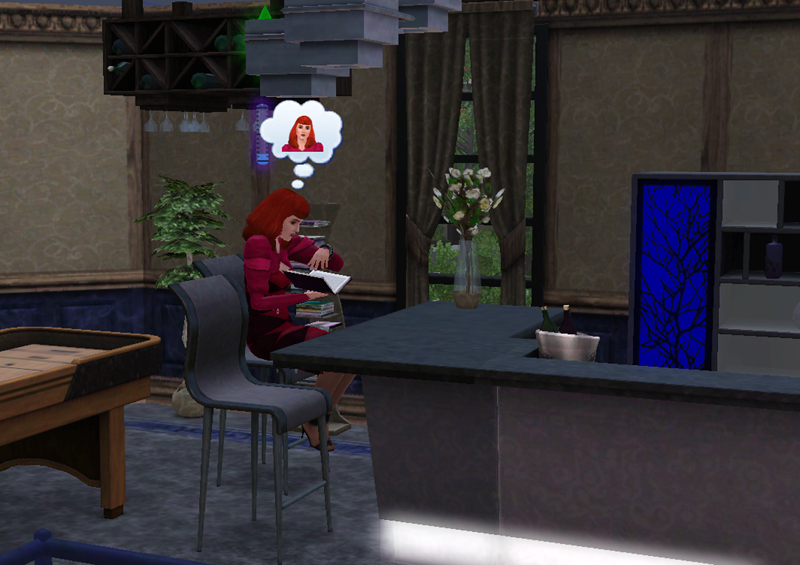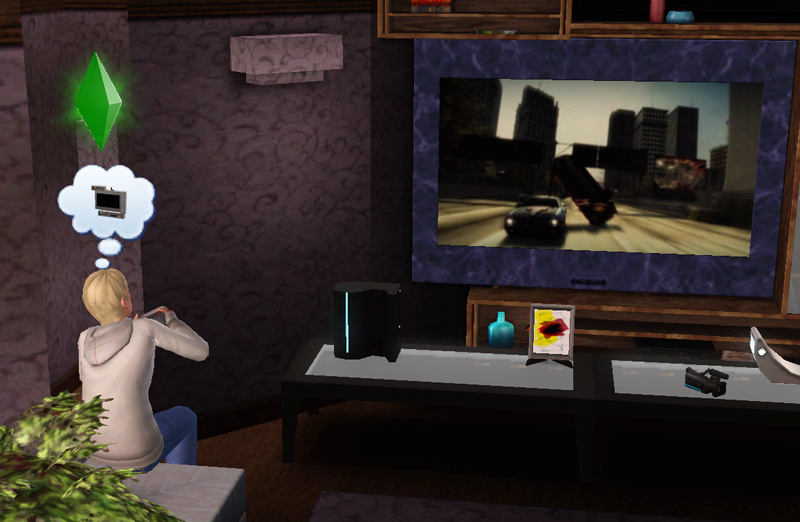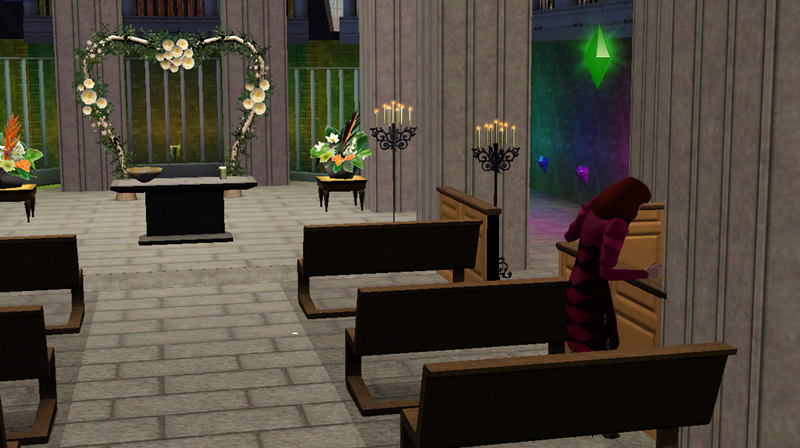 "Lost something, Portia?"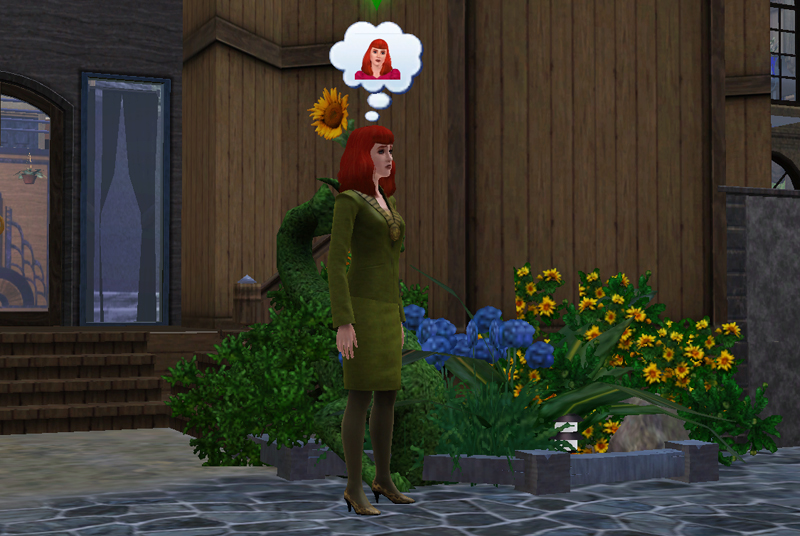 Portia on her way to work.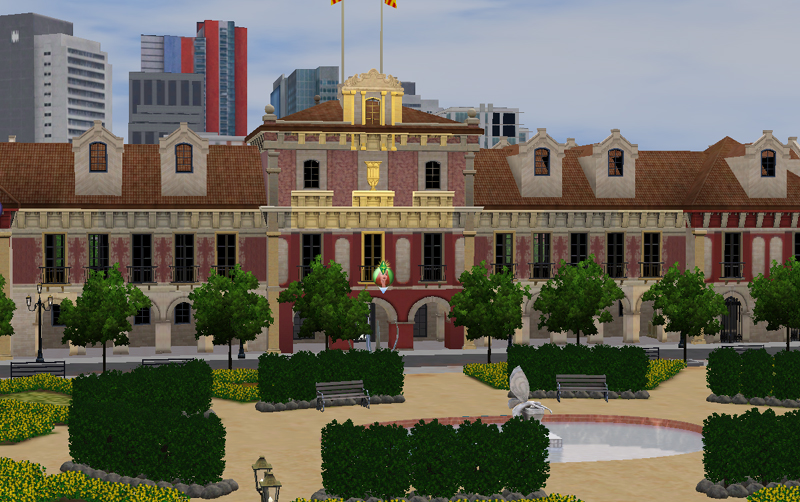 What a splendid place to work! She loves her job, and does not intend to ever leave it.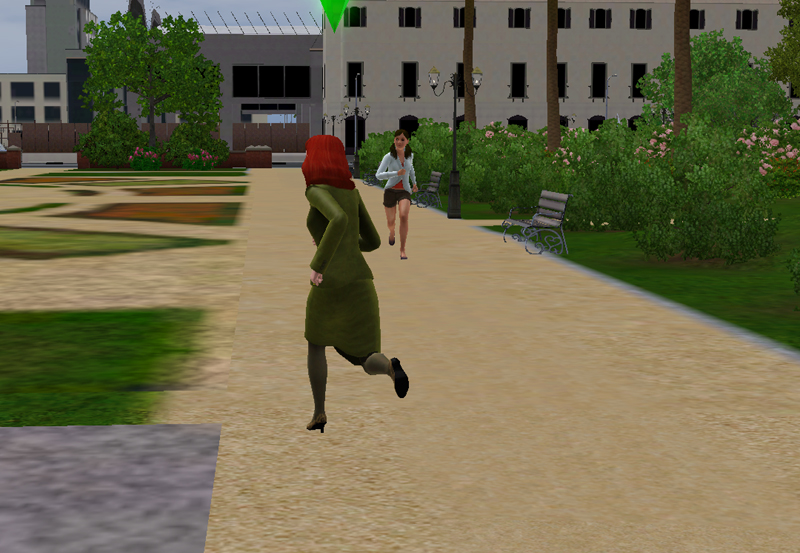 But it's hard to keep your dignity if you have to run to work.
Portia and Shemuel took the children to Champs les Sims for a rare, and short, holiday.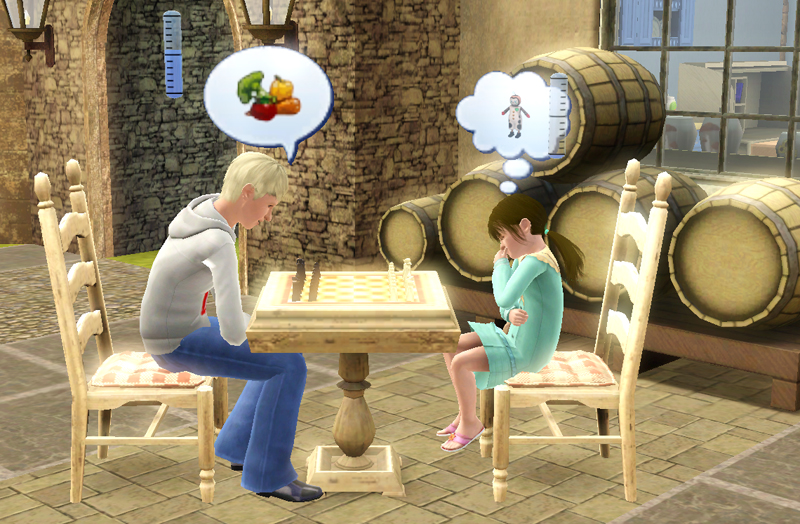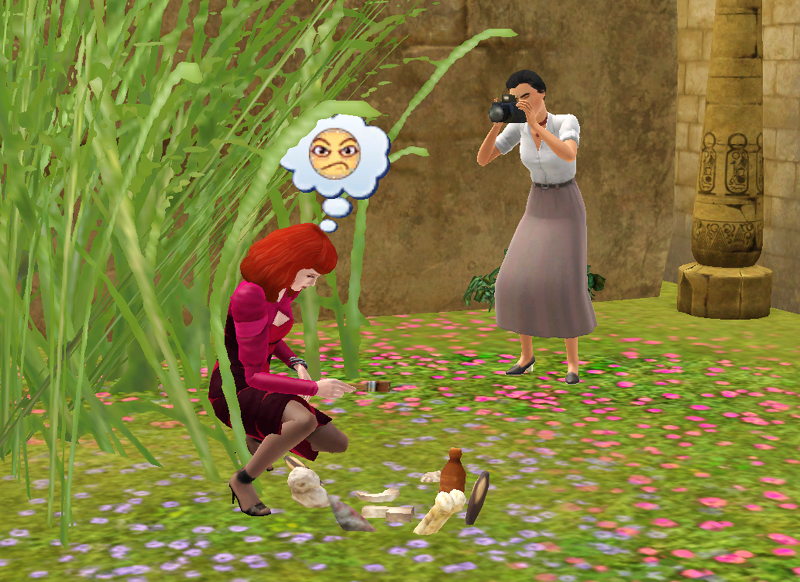 Pose for the paparrazza Portia, you are Leader of the Free World!
Shemuel took the children to the river. He caught a 4.1 kilo SNAIL. His daughter thought it was a mutation.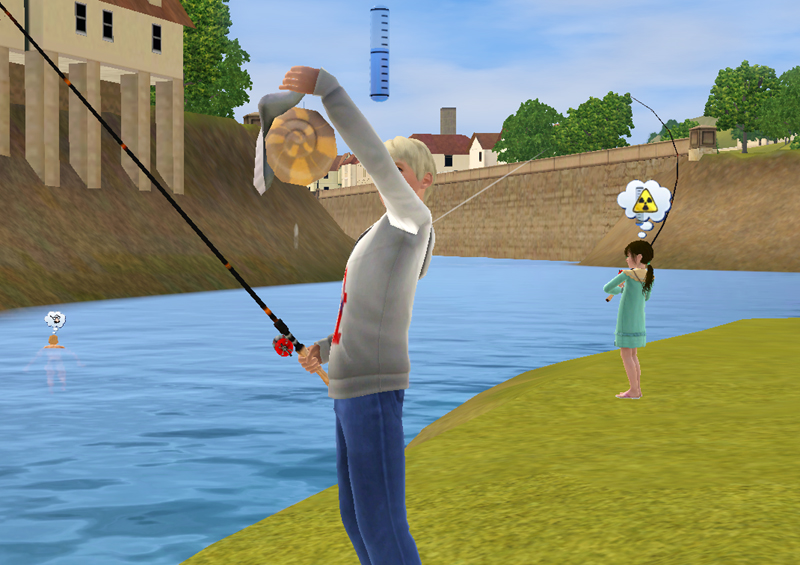 Lemuel finally moved off the houseboat and into a flat. He didn't know what he wanted to do with his life, so joined the journalism career and bought a share in the local paper.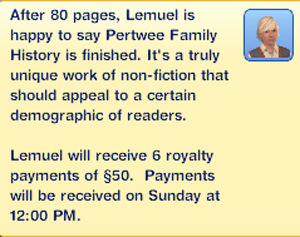 He wrote this book as a joke for his family; was amazed when it sold copies. But then his brother was the town's most celebrated performer, his sister-in-law the President.
His nephews (Morten's children) came over trick-or-treating.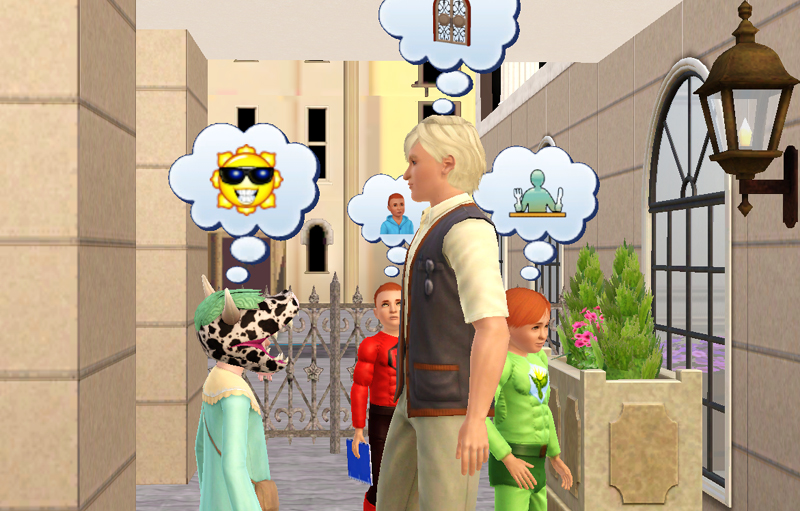 "Don't they feed you at home?"
"Nothing you would want to eat. We need candy!"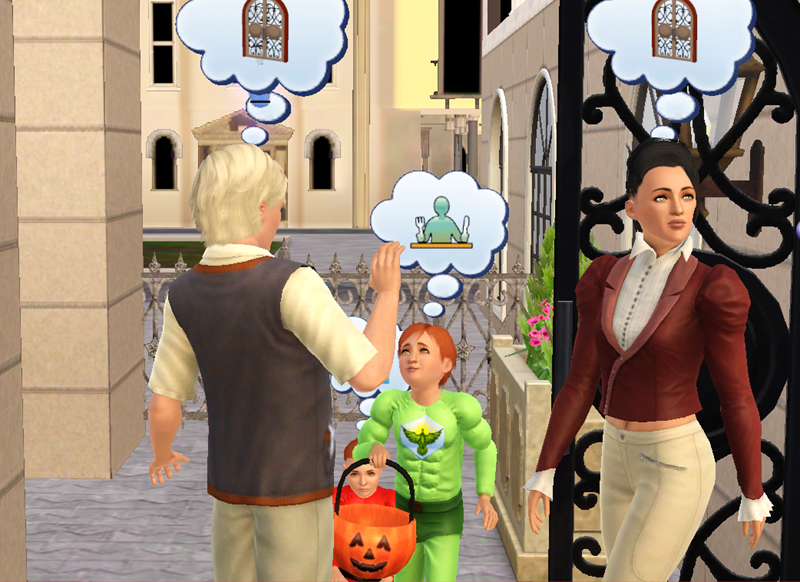 And this stunning piece is a paparazza, who was soon to become Mrs Lemuel.
---