Sita's Objects

[ Up ] [ 2017 Objects ] [ Pictures ] [ Brass Cage ] [ Brassy Bathrooms ] [ Red Planet Peach Room ] [ Iron Red Bathroom ] [ Clotted Cream Bathroom Suite for SuperStar ]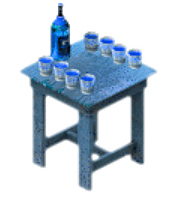 Now your Sims can drink Curaçao! Thanks to S M Lust at 8 Deadly Sims for the base object.
Now not just the taps can be gold-plated! For the very BEST bathroom experience. Gold-plated metal, and a heavy cast gold-coloured resin for the ceramics. These look VERY bright ingame; best with a nice dark tile or slate surround.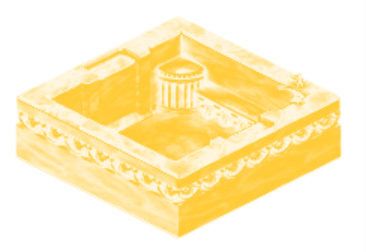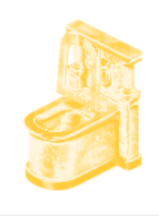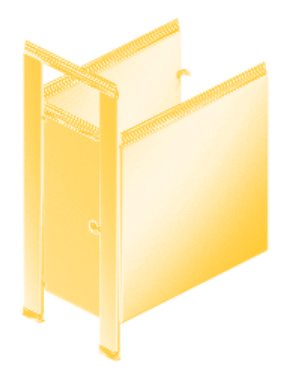 This toilet stall is NOT made of solid gold, but it LOOKS as if it is. And the glitz is all that matters. What DOES matter, but you cannot see, is the padded, comfortable, matching silk-lined seat, the carefully tuned auto-flush mechanism and the wonderfully soft and thick toilet paper.

Cloned from the base from SimSlice, the Rejuvenation Steamer in old gold.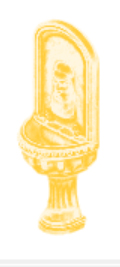 Old-fashioned style is still the best. Cast in simple gold plated resin, it will be useful for all those Sims who don't simply want gold-plated TAPS!
These beautiful windows were made for With Sim Love by Heather o' the Highlands, and have been in my game almost as long as I've played Sims 1.
I just fixed them to drop with the walls! Click on the full moon picture to download all three.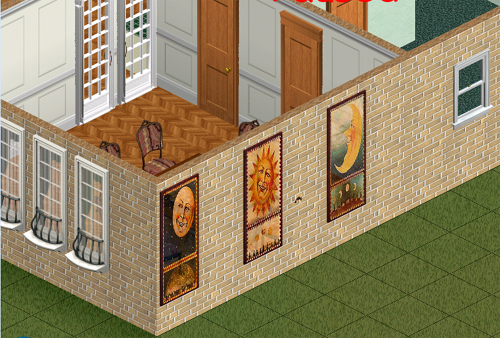 2015
It's rainy summer here, so everything is rusty... or at least rusty-coloured.
Thes items are all made with ALL EPs up to Makin' Magic installed.
A cooker that lets your Sims slowly develop cooking skill. Hacking by SimSlice. Now in a lovely bronze finish, fridge and dishwasher to match.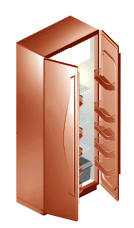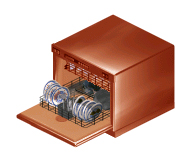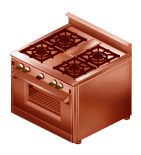 For the Sims who don't quite have it all yet, a stove, again hacked by Simslice to help with cooking skill, with fridge and dishwasher to match in a lovely chav peach. (Well, they don't quite match because they came from the second-hand shops. But recycling is cool, and it's a lot cheaper!)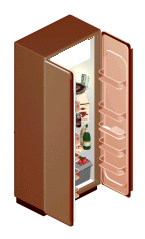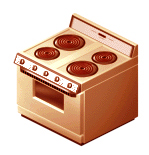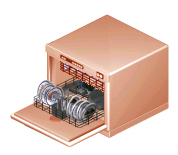 For the more old-fashioned Sims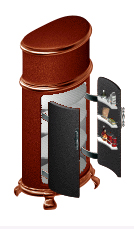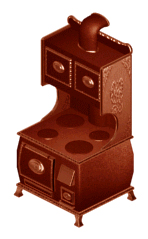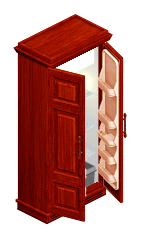 Download Kitchen One for the One
Some more coppery rusty or shiny things - click on each item's picture to download.
More rust! A clock on a post, in two versions.
And a copper-finished scuba tank. Just because, well, Jules Verne.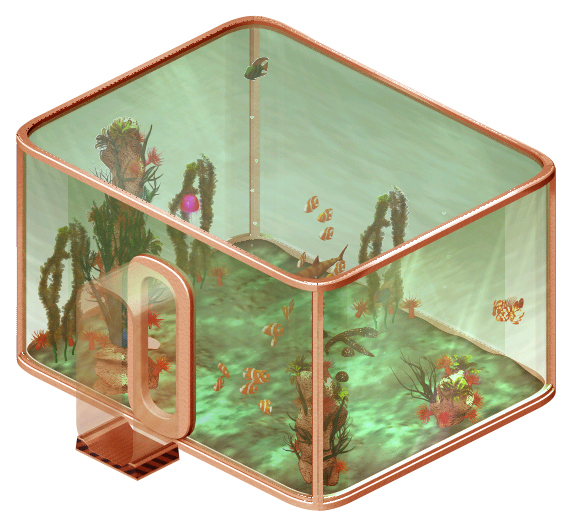 ---
Older
A few oddments, made with all EPs.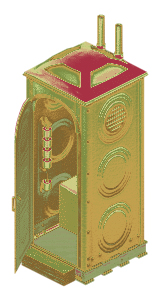 gently hacked by Inge
---